Thermography as a mainstream service has primarily been in relation to electrical low voltage applications which have been in Australia for many years.   With this technology becoming more widely accepted and utilised by industry, Thermelec (Qld) has positioned itself to provide these professional thermography inspection services to a wide and varied clientele across Australia.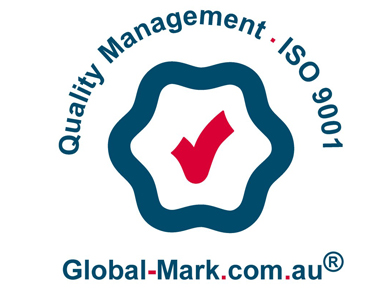 Thermelec (Qld) has introduced the international standard ISO 9001:2008 into the company's operations which was third party certified in February 2014.
The introduction of this internationally recognised quality assurance standard allows us to supply quality management and best practice thermography services and inspection protocols to our clients.
The following are examples of Thermelec's capabilities:
Provide specialist thermography services to Australia Post & Startrack; ensuring their mail and parcel processing equipment is operating at peak distribution times.
Provide specialist thermography services to Ergon Energy, CS Energy, Stanwell Corporation and Aurizon; ensuring the continuous and safe supply of electricity in their power transmission equipment.Provide specialist thermography services to Aldi Food Stores; ensuring their equipment is operating in a safe and reliable manner.
Provide third party audit and mentoring services to companies with existing thermography programs in place; ensuring their employees are using best infrared inspection practices and obtaining optimum and accurate results.
Our technicians are Certified Level III & II Thermographers. They also have State electrical workers licenses and an extensive knowledge of mechanical equipment and mechanical operating systems. These qualifications, training and expertise allow our technicians to understand the principles of thermography and interpret the images competently.  Thermelec (Qld) can then recommend remedial action for any identified thermal abnormalities which result in being able to keep plant and equipment operating before major breakdowns or stoppages occur.