Thermelec (Qld) is a specialist thermography company providing services to a wide range of clients throughout Australia for approximately 14 years. We service the power, manufacturing, mining, gas, commercial property and rural industries.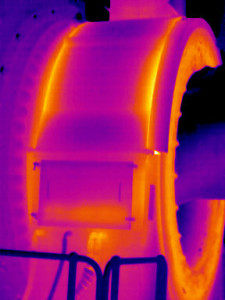 Thermelec (Qld) conducts independent thermographic surveys for early fault detection of mechanical and electrical equipment as an integral part of predictive and reliability maintenance.
We are an Australian owned & operated business which prides itself on client satisfaction, attention to detail and the ability to customise our services to suit our client's individual requirements. With our proven procedures and extensive industry knowledge Thermelec (Qld) will provide all clients with the highest level of confidence and expertise.
Thermelec (Qld) is committed to providing a safe and healthy work environment for its employees, sub-contractors and clients.  We aim to strengthen our business by making safety and health issues an integral part of all business activities. Thermelec (Qld) has a vast and varied clientele which consists of numerous small Queensland businesses and also large Australian and International Corporations.
It has always been our mission to provide the highest quality thermographic surveys to every business or organisation irrespective of size or location anywhere in the world.